Solar + Energy Storage
Freesun Solar Inverters
The revolutionary Freesun solar inverter range provides ground-breaking modular utility scale solar inverters in both indoor and outdoor design. A wide variety of configurations both with and without transformers permits the Freesun range to match virtually any network configuration. Available in 500kVA – 3500kVA, 400VAC – 690VAC output and 1000VDC - 1500VDC input.
Find out more »
---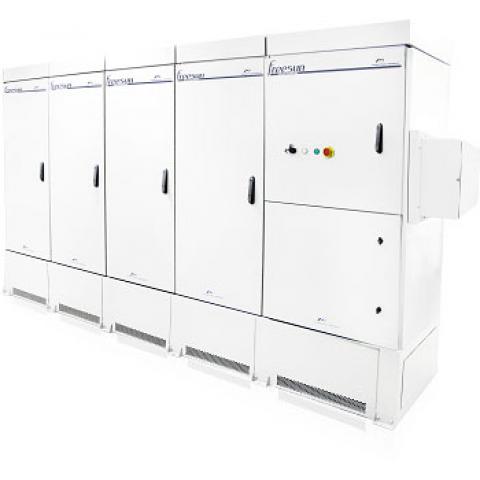 Battery Storage Inverter - PECS
The PECS range is a bi-directional inverter based on the proven modular solar inverter hardware platform. It meets storage and grid support challenges and can be configured to support most battery voltage ranges and charge rates. Available with configurable DC and AC voltages, 300kVA – 3500kVA. 
Find out more »
---
We're here to help
Let us know your requirements and we
can quickly assess what's right for you.
Talk to us today