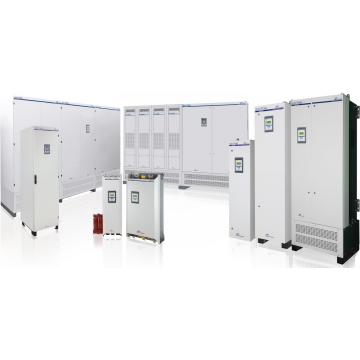 sd700-series.jpg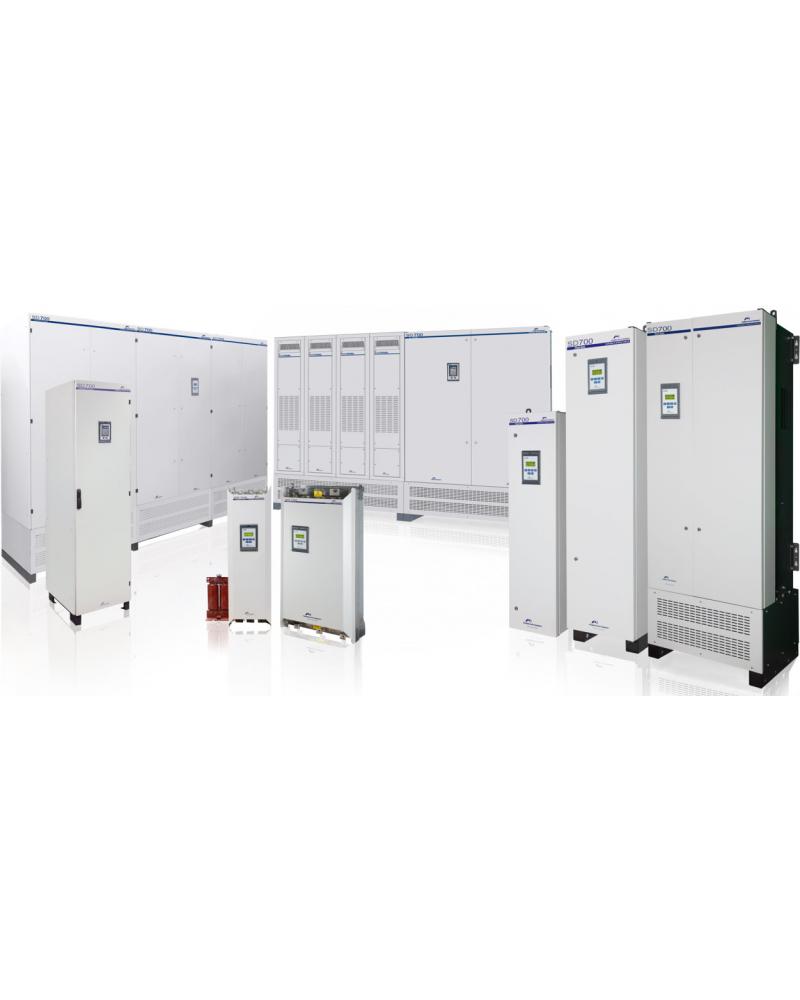 img 0000 SD700SERIES Frame1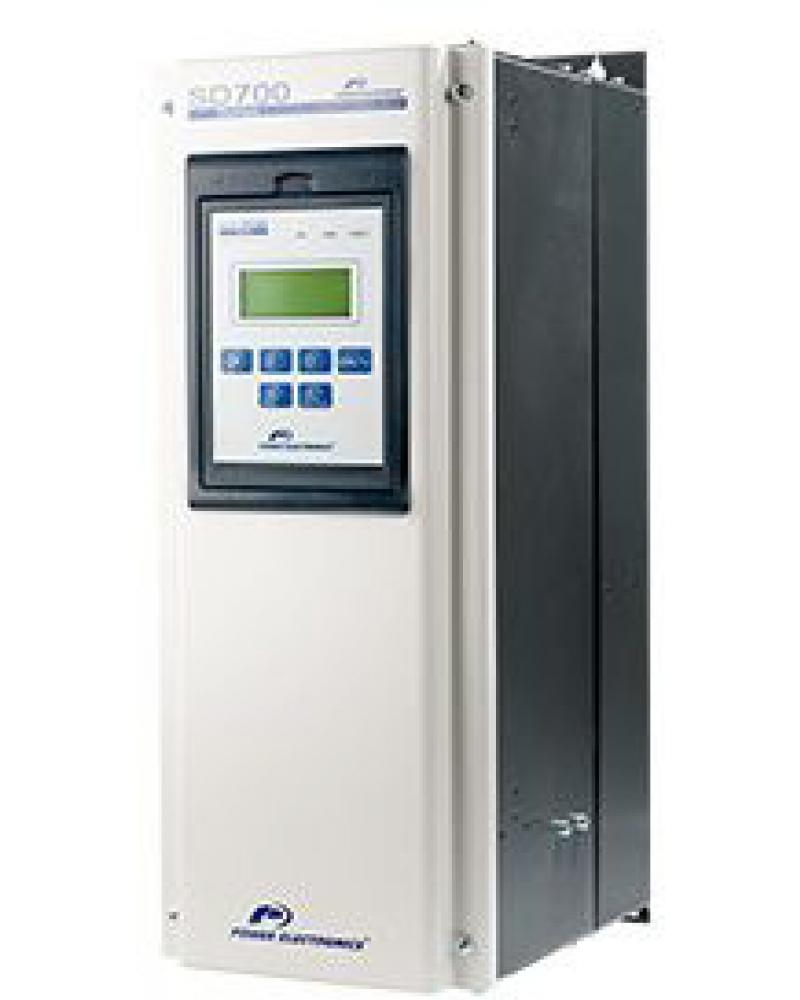 img 0001 SD700SERIES Frame2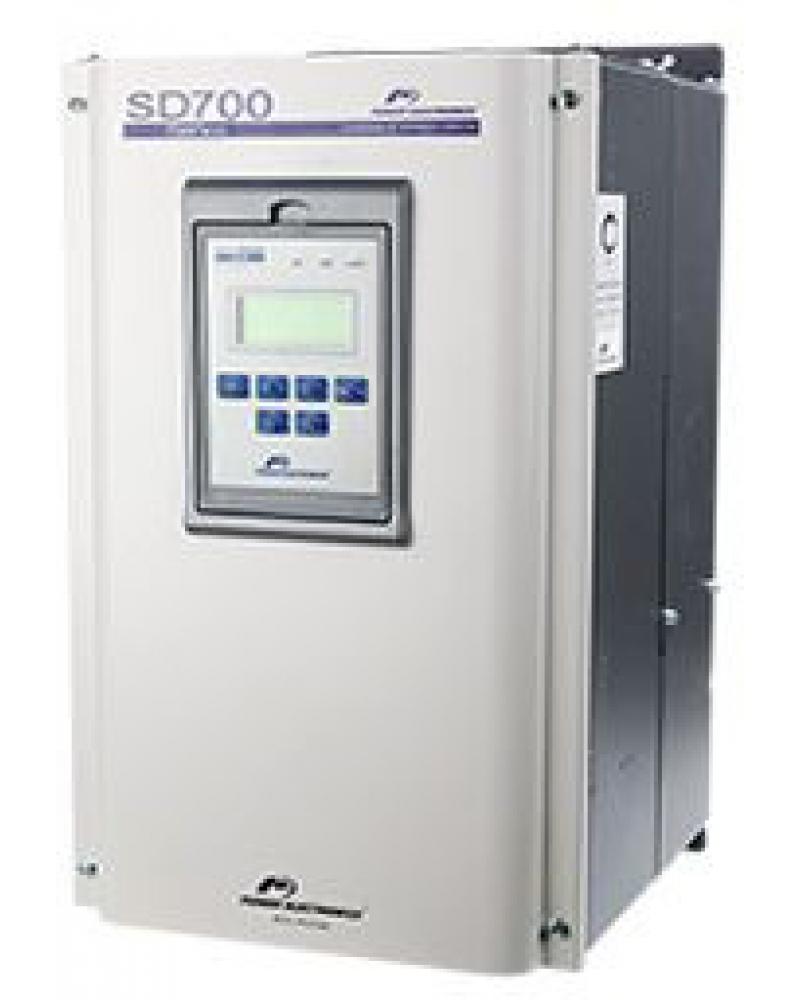 img 0004 SD700SERIES Frame6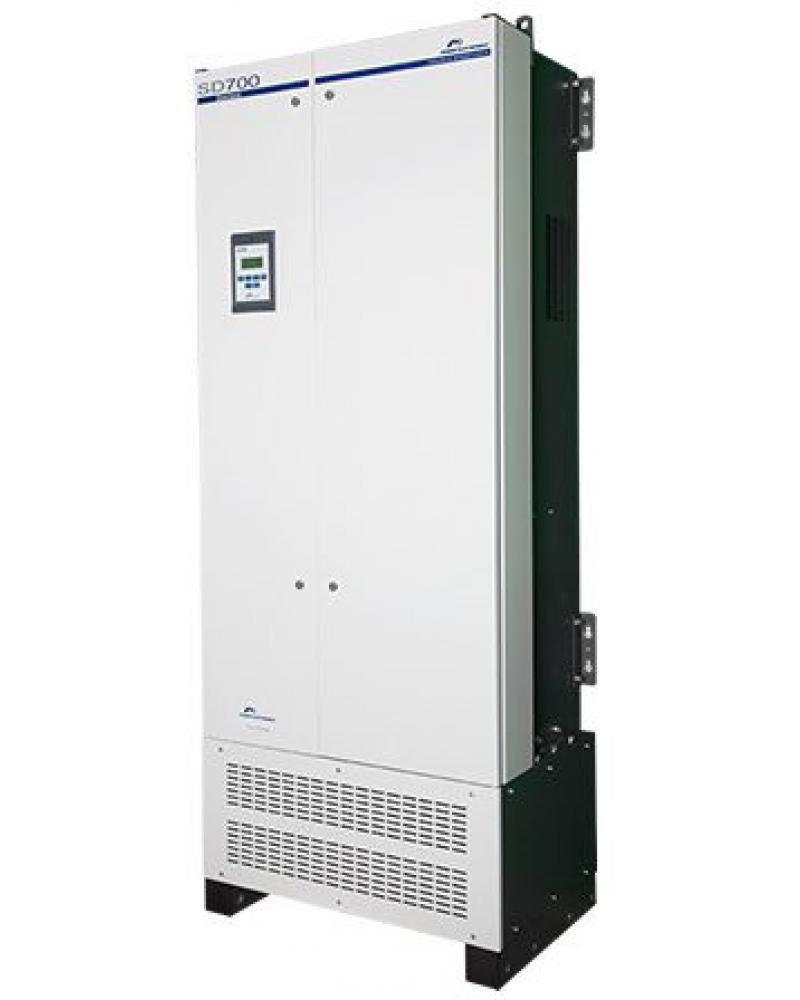 img 0003 SD700SERIES Frame5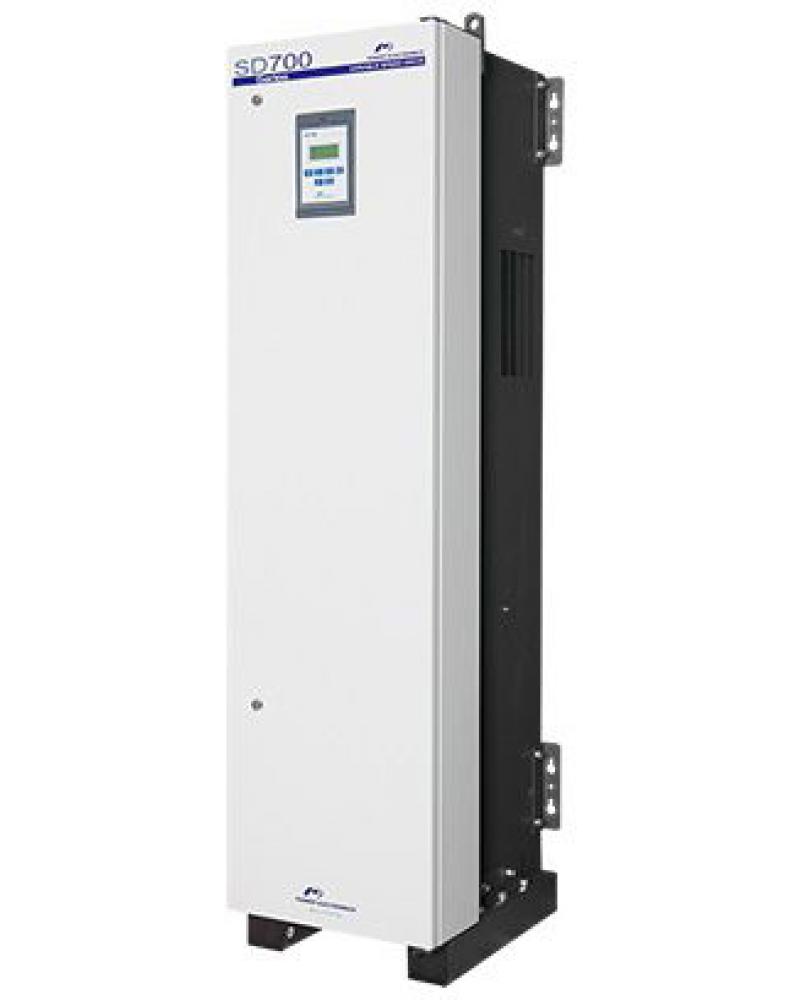 img 0006 SD700SERIES Frame7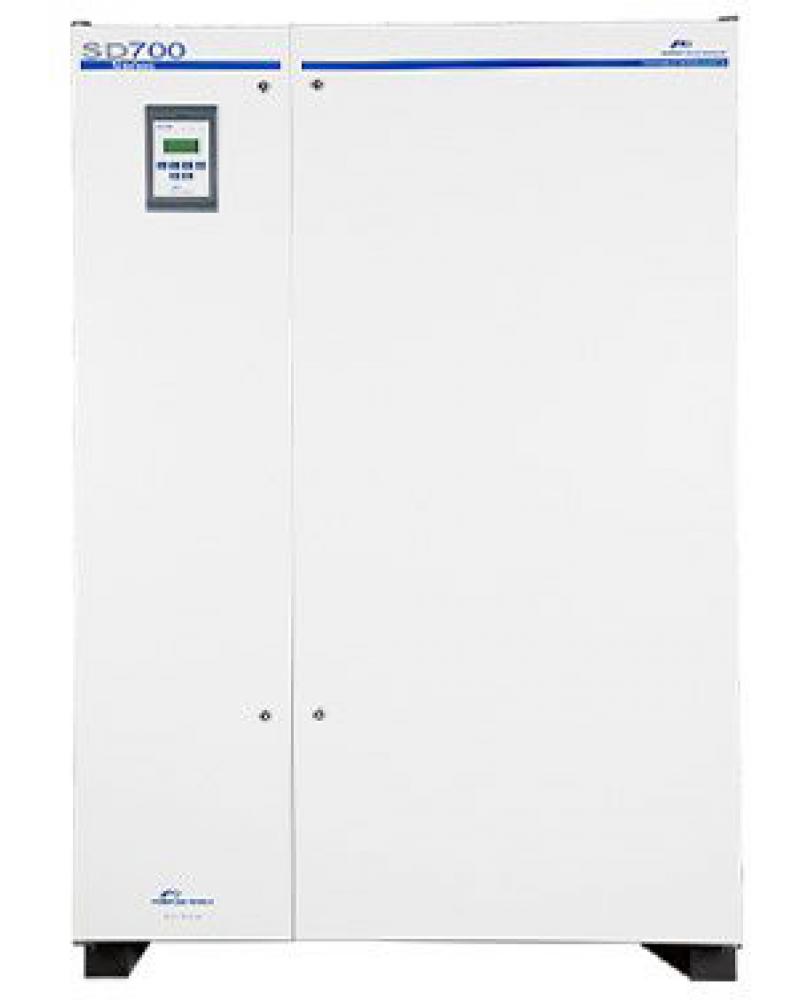 img 0008 SD700SERIES Frame10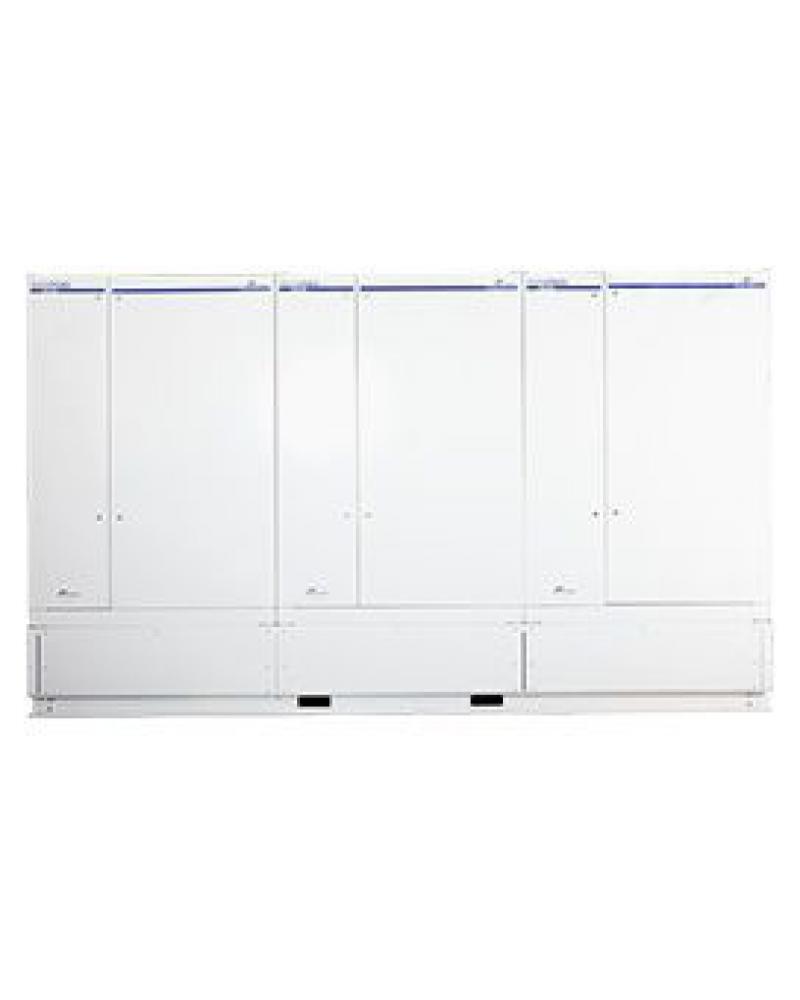 img 0002 SD700SERIES Frame4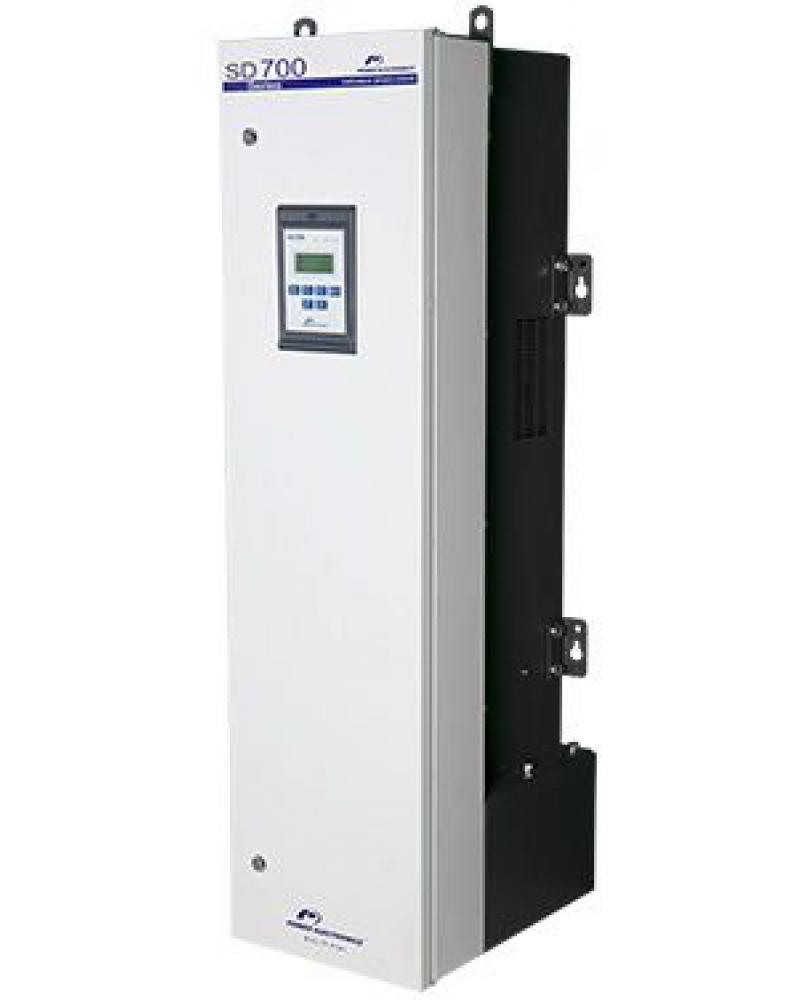 img 0005 SD700SERIES Frame6 open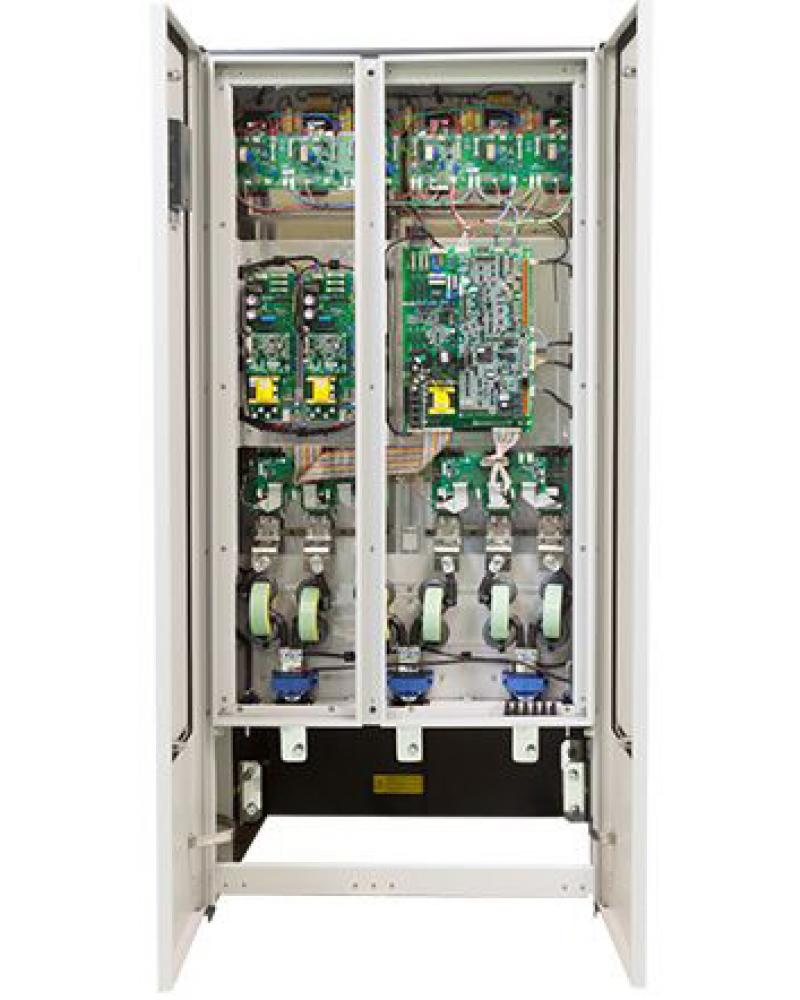 img 0007 SD700SERIES Frame9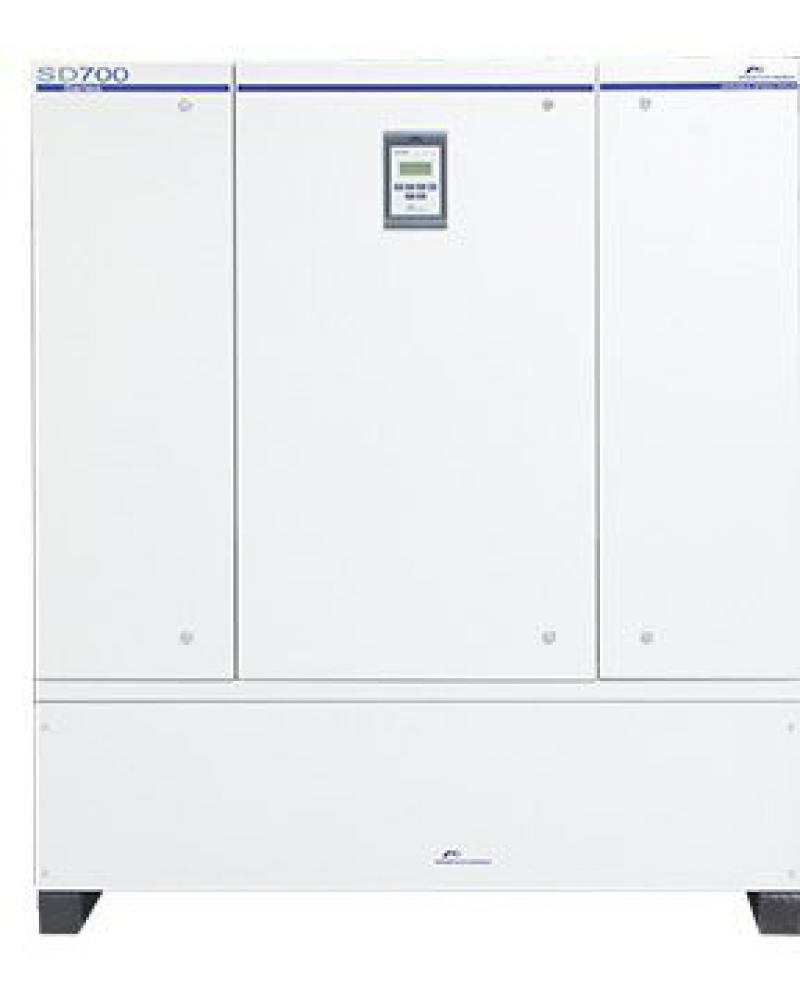 img 0009 SD700SERIES Frame11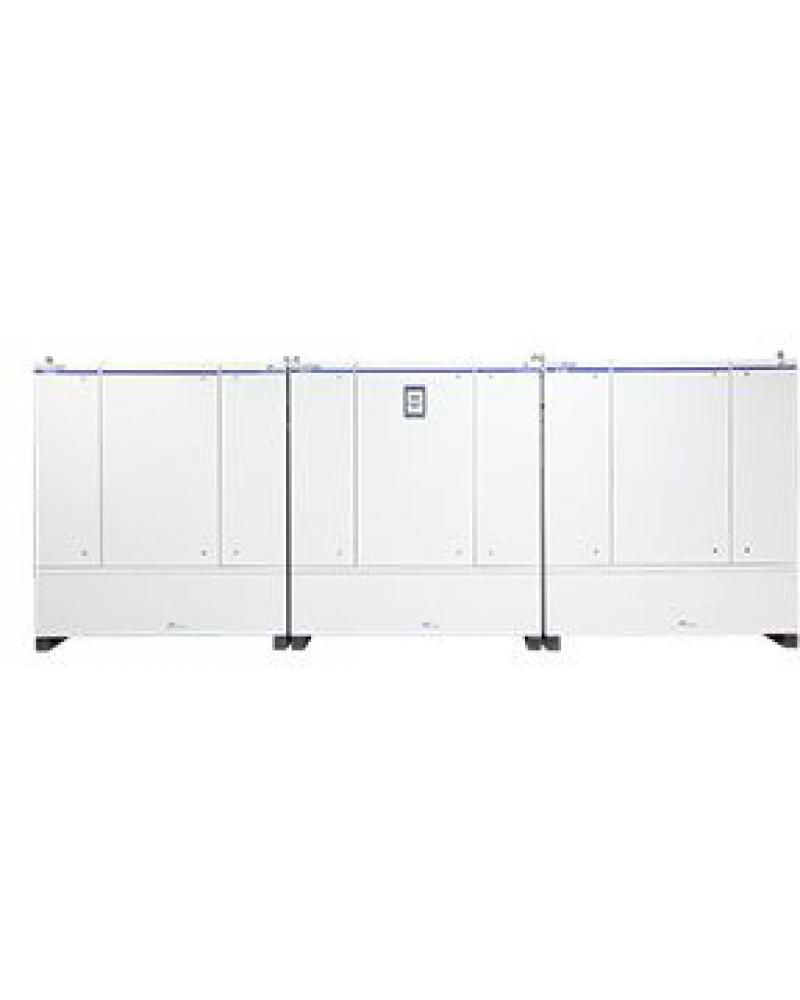 SD700 series VSD
Using the very latest devices, the SD700 takes high power variable speed drive technology to the next level, with performance and specification that is second to none. A plain English four line 64 character display combined with a simple, familiar programming format, ensures any user can easily integrate the SD700 into their process.
Available from 2.2kW to 2000kW, 230V – 690V. 6 pulse – 24 pulse.
The SD700 is fully certified Electromagnetic Compliant with unscreened motor cables.
High performance for all applications
A new motor standard for motor control: MCA (Motor Combined Algorithm) combines all the advantages of different traditional motor controls, guaranteeing improved robustness and stability.
V/Hz control for pumps, fans, and general applications. A 25% re-rating across the complete range applies for variable torque applications.
Sensorless vector control for applications requiring precise performance or high torque at low speed. Material handling systems, timber mills, high inertia loads.
Closed loop vector for the most demanding of applications. Installations such as cranes, web tension, torque sharing, require exact control of torque and speed even at zero speed.
Control Flexibility
Set up and commissioning through a 4 line 64 character LCD display in plain English, or via serial communications.
Familiar programming via *, + , - buttons.
Remote mountable keypad connected via standard RJ45 plugs
Two user selectable visualisation lines can be set to display a wide amount of information including internal variables, external variables, motor variables, drive variables, present fault, reference adjustments.
Comprehensive range of programmable control inputs and outputs.

6 digital inputs / 2 isolated analogue inputs
3 digital outputs / 2 isolated analogue output
PTC input

Full on-board PID control.
Fully featured pump control macro, position control, crane mode
Fault log
Real time clock with perpetual calendar
Serial communications RS232 and RS485 Modbus RTU
USB 2.1 port for easy PC connection
Increased Flexibility - expand your control
The first variable speed drive to incorporate a graphical touch screen. The standard LCD display can be removed and replaced with a 3.5" TFT 240 x 340 pixel colour graphics touch screen, permitting modification of screen lists and graphical replication of the process.
PowerPLC: comprehensive customisation software allows automation functions to be incorporated into the SD700.
Additional I/O card can be fitted increasing the number of programmable inputs and outputs.

4 digital inputs / 1 isolated analogue input
5 digital outputs / 1 isolated analogue output

Dual channel encoder card for the connection of two single ended or differential encoders.
Open protocol fibre optics board
Dynamic brake control module
Serial communications cards including:

Devicenet
Profibus
Ethernet TCP/IP
Ethernet IP
N2 Metasys
Rugged and Reliable Construction
A combination of the SD700's superb motor control, flexibility and simple design make this range the most advanced drive solution available for any application.
FFA (Full Frontal Access): The three major power stages - rectifier, DC bus, inverter are all sub-assemblies that are mechanically separated and can be accessed from the front
High efficiency new generation IGBT blocks
FPA (Fault Prevention Algorithm): This system allows the SD700 to overcome extreme conditions without activating its own internal protections
50 deg C operating temperature
IP20 and IP54 protection variants (IP00 available as option)
Conformal coating on electronic boards meets IEC 721-3-3 (3C3)
Electronzinced metal chassis for corrosion resistance
Temperature controlled cooling fans
Integrated dv/dt, harmonic and RFI filters provide integrity to the supply and motor