Filtering out the noise - Understanding IEC 61800-3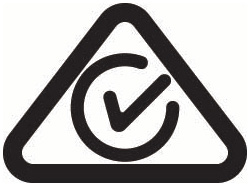 Go to the internet and you can search for any number of white papers on the theories of RFI and variable speed drives, but try and get an accurate comment on what is required by you the specifier, installer or end user to ensure you meet EMC requirements, and it can get a bit confusing.
In this series of articles we will attempt to unravel the intricacies of the international standard responsible for stipulating EMC compliance for variable speed drives – IEC 61800-3 (ed2.0): 2004-08 "Adjustable speed electric power drive systems. Part 3 – EMC requirements and specific test methods".  How does it relate to NZ and what does this standard mean to you the specifier, installer or end user?  What are the installation environments and how do various VSD manufacturers design their drives to meet the standard with so much variation?
In this first article we will investigate how IEC 61800-3 applies to NZ EMC regulations.
In NZ the radio spectrum is administered by the Radio Spectrum Management (RSM) unit of the Ministry of Economic Development.  The RSM is responsible for issuing radio licences, registering management rights and spectrum licences.  The RSM also investigates RFI complaints and conducts compliance audits.  They will also coordinate the follow up of non compliance including issuing warning notices, infringement notices, or prosecution proceedings where appropriate.  All AC variable speed drives sold in NZ must comply with the requirements of the RSM as explained in their booklet "Compliance Guide" (dated 17 August 2009).  This booklet has been prepared based on the Radiocommunications Act 1989, the Radiocommunications Regulations 2001 and various Gazette Notices.
Compliance by an importer/supplier is self regulated, at this stage there are no boarder controls.  An importer/supplier applies for an identification number, fills out a Supplier's Declaration of Conformity for each VSD model they wish to sell in NZ and compiles records of compliance accordingly.  It is the responsibility of the NZ importer/supplier to ensure that the product they are selling is compliant and tested to meet IEC 61800-3. They cannot plead ignorance and just pass this back to the manufacturer.
An AC variable speed drive is a "Level 2 – Medium Risk" device and as such must comply with a relevant standard as prescribed by the RSM.  The prescribed standard for VSDs is IEC/EN 61800-3 (ed2.0): 2004-08. In addition to this it must be marked with the RSM's regulatory compliance mark - RCM.
Figure 1. Regulatory Compliance Mark - RCM
It is permissible to have a VSD labelled and marked in Australia under the appropriate Australian Communications and Media Authority (ACMA) standards and then be supplied into NZ without the need to re-label and comply it here in NZ provided it is the same company operating in both countries. If the VSD product is imported into Australia and NZ by different companies then it must be complied separately in each country.
So as a specifier, installer or end user, ensure that the VSD product you plan to purchase comes from a compliant supplier and ensure the VSD is marked correctly thus showing compliance. Installation of a non-compliant VSD may result in costly remedial work or forced removal and replacement with a compliant VSD.
In the next article we will explore the installation environments and how this impacts you in your selection and installation of a VSD.
Get in touch now to find out more.