PumpPortal Web Controller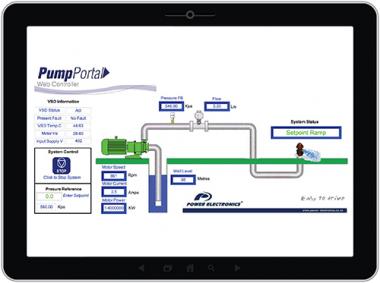 Wouldn't it be great if you could monitor and control your pumping system on any computer, anywhere in the world at any time, or perhaps your smart phone anywhere at any time?
Well now you can!
Our PumpPortal web controller provides comprehensive monitoring and control for any of our pump control systems. There is no need for any special software to be installed on your computer or smart phone – just an internet connection.
It's simple, secure and safe to use, and what's more it provides the user with real time monitoring and control of their pump system.